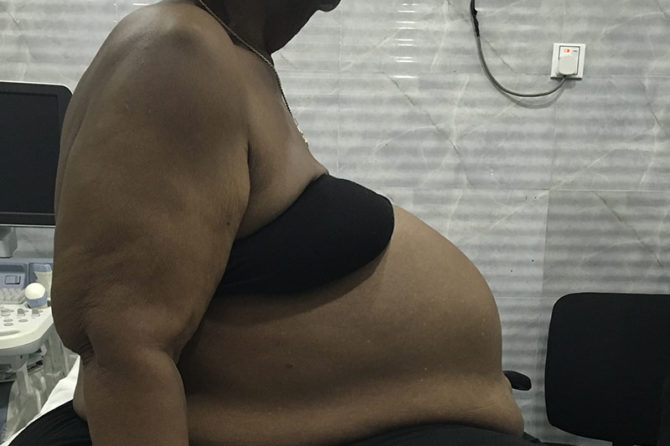 Fibroid Embolization Treatment
Fibroid Care focuses on fibroids treatment through uterine fibroids embolization (UFE) also known as uterine artery embolization (UAE). Due to the relatively new nature of uterine fibroids embolization treatment in (fibroid in surgery treatment – non-surgical), many gynaecologists are not familiar with this revolutionary option. The Fibroid embolization treatment is a non-surgical, minimally invasive fibroids treatment alternative for the control of symptomatic uterine fibroids, which can be the cause of heavy menstrual bleeding, pain as well as pressure on the bladder or bowel. Unlike other fibroid treatments, the uterus is preserved, making pregnancy possible after fibroid treatment.
Uterine Artery Embolization Procedure.
Uterine artery embolizsation is carried out as an endovascular procedure by a radiologist in an interventional suite. Patients who undergo uterine artery embolisation do not need to undergo general anesthetic, and are rather provided with light sedation so that they remain awake and breathing on their own.
Access to the arteries supplying the fibroids in the uterus is acquired by means of wires and catheters (small flexible tubes) which are inserted through a small hole in the artery of the groin (femoral artery) or artery in the wrist (transradial approach for uterine fibroid embolisation). The position of the correct artery supplying the fibroids is located by injecting an iodine based solution which maps out the arteries. These images are then used as a map for the radiologist to gain access to the uterine arteries.
Minimally Invasive Treatment for Fibroids
The desire to maintain fertility should not preclude uterine artery embolization, especially with the option of minimally invasive treatment for fibroids now available. The decision to perform UAE should be a collaborative one between the interventional radiologist, the gynecologist, and most importantly, the patient.
Following UFE, the patient is observed for 6 hours under direct nursing supervision and placed on a patient-controlled analgesic pump. This allows the patient to manage their own pain control. The majority of patients are discharged the day after the procedure. A six-week follow-up visit is usually scheduled with the referring doctor. To find out more about fibroids treatment
World's Largest Fibroid
Safehands Medical Centre removed the largest Fibroid Tumor ever which measured 32cm in diameter and weighed 26kg.
Our post-myomectomy pregnancy rate is above 80% and our clients come all the way from Europe and America and of course all over Africa.
Safehands Medical Centre has extensive and proven experience in patient blood management and is actively involved in the provision of bloodless medicine and surgery(BMS)
The gynaecologic ultrasound scan is carried out to examine the organs of reproduction in the woman who is not pregnant. This examination looks